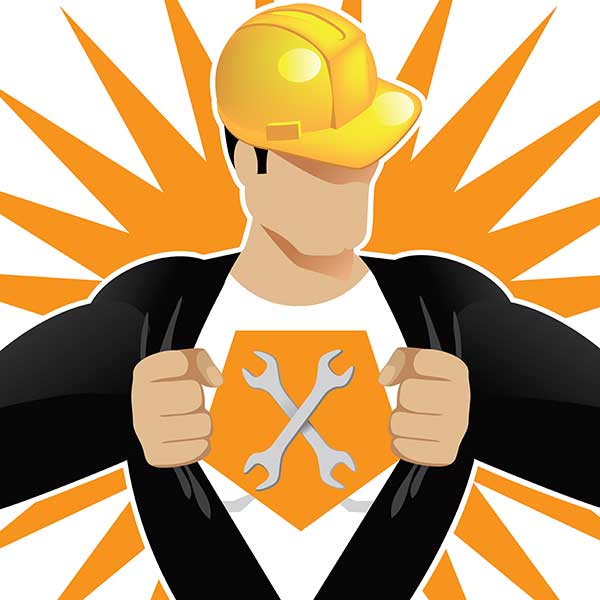 We are heating and cooling Professionals! We maintain a high level of quality among our staff. All of our installers and technicians are trained on a regular, on-going basis. We, and they, are certified by the following industry organizations:
License Number: State of Pennylsvania PA004458 Insured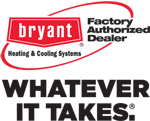 Bryant Factory Authorized Dealer
What makes a Bryant Factory Authorized Dealer stand out is the unparalleled performance the company offers -- true excellence in every aspect of operations, product solutions and technical know-how.
Look for the Bryant Factory Authorized Dealer emblem which indicates your dealer has met our high standards for superior skills... superior service... superior products... superior comfort... and a superior promise -- in writing -- of 100% satisfaction, guaranteed. This is what our Bryant Factory Authorized Dealer and the dealership emblem stand for.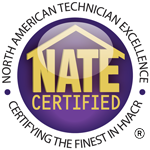 North American Technician Excellence (NATE)
North American Technician Excellence (NATE) is an independent, third-party organization that develops and promotes excellence in the installation and service of heating, ventilation, air conditioning, and refrigeration equipment by recognizing high-quality industry technicians through voluntary testing and certification. Our technicians have passed the rigorous testing necessary to qualify as NATE Certified Technicians.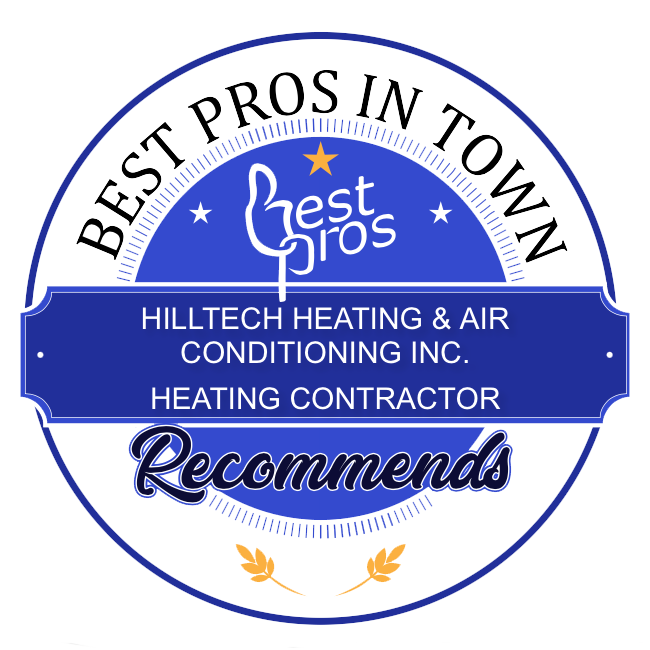 Best Pros In Town - Recommended Contractor
Hilltech Heating & Air Conditioning Inc. is being proudly recommended by many happy customers! BestProsInTown prides itself on recognizing the best businesses in the service industry, and Hilltech Heating & Air Conditioning Inc. has truly stood out among the rest.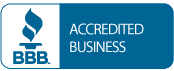 Better Business Bureau (BBB)
The Better Business Bureau (BBB) system in the U.S. extends across the nation; coast-to-coast, and in Hawaii, Alaska, and Puerto Rico. Since the founding of the first BBB in 1912, the BBB system has proven that the majority of marketplace problems can be solved fairly through the use of voluntary self-regulation and consumer education.

West Branch Susquehanna Builders Association
Chartered on January 20, 1958, the West Branch Susquehanna Builders Association is a non-profit, professional trade organization representing 250 member companies across Lycoming & Sullivan Counties and beyond. WBSBA's members include builders, remodelers, material suppliers, subcontractors, consultants, lending institutions, utilities and others involved in the housing industry.WBSBA is affiliated with the Pennsylvania Builders Association and the National Association of Home Builders.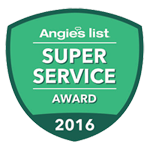 Angie's List helps facilitate happy transactions between more than three million consumers nationwide and its collection of highly rated service providers in more than 720 categories of service, ranging from home improvement to health care. Built on a foundation of more than 10 million verified reviews of local service, Angie's List connects consumers directly to its online marketplace of services from member-reviewed providers, and offers unique tools and support designed to improve the local service experience for both consumers and service professionals. Click here to read our reviews.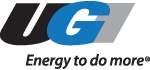 UGI Utilities, Inc. is a natural gas and electric utility committed to delivering reliable, safe and affordable energy to our 700,000 customers in 45 counties in Pennsylvania and one county in Maryland. We pride ourselves on being a responsive, engaging energy company. Every day we strive to exceed the expectations of our customers and the communities we serve.